DaNEt
RUssian
Pop-Up ExpEriEncE ConTInuEs
DaNet has moved to CHEF VITALY PALEY'S RESTAURANT, Headwaters
at the HISTORIC Heathman Hotel
-Tickets may be purchased through Feastly.com-
Chef Paley has just announced new dates for his Russian pop-up series DaNet to keep the Summer months lively. Recently named Portland Cuisine of the Year 2014 by Portland Monthly magazine, DaNet is hotter than ever. Dinner consists of plated and family style courses at communal tables in the Heathman Hotel's historic Teacourt.
UPCOMING 2018 DANET DATES @ HEADWATERS AT THE HEATHMAN HOTEL
1001 SW Broadway, Portland, 97205
Saturday, January 13 6:30pm
Saturday, February 10th
Saturday, March 10th
$125 per person INCLUDES BEVERAGE PAIRINGS, FOOD & SERVICE CHARGE.
Seating is limited, please call GO TO FEASTLY.COM to PURCHASE TICKETS.
eater pdx: The Best Portland
Pop-Ups to Try NOW
Karen Brooks calls DaNet the "best spread" in her most memorable moments of the year in this year's restaurant issue.
Portland Monthly Karen Brook's:
"Vitaly Paley Ressurects the Cuisine of Old Russia at DaNet"
Thrillist PORTLAND 2015 FOOD & DRINK AWARDS: DaNet named
'Best Pop-Up'
"DaNet, a monthly pop-up . . . transforms Paley's Portland Penny Diner into an full-on Ruskie experience, with four courses of old-world cuisine ranging from fish pies to assorted drinking snacks. It's one of the coolest eating experiences Portland currently has to offer. If you can get in."
Read article here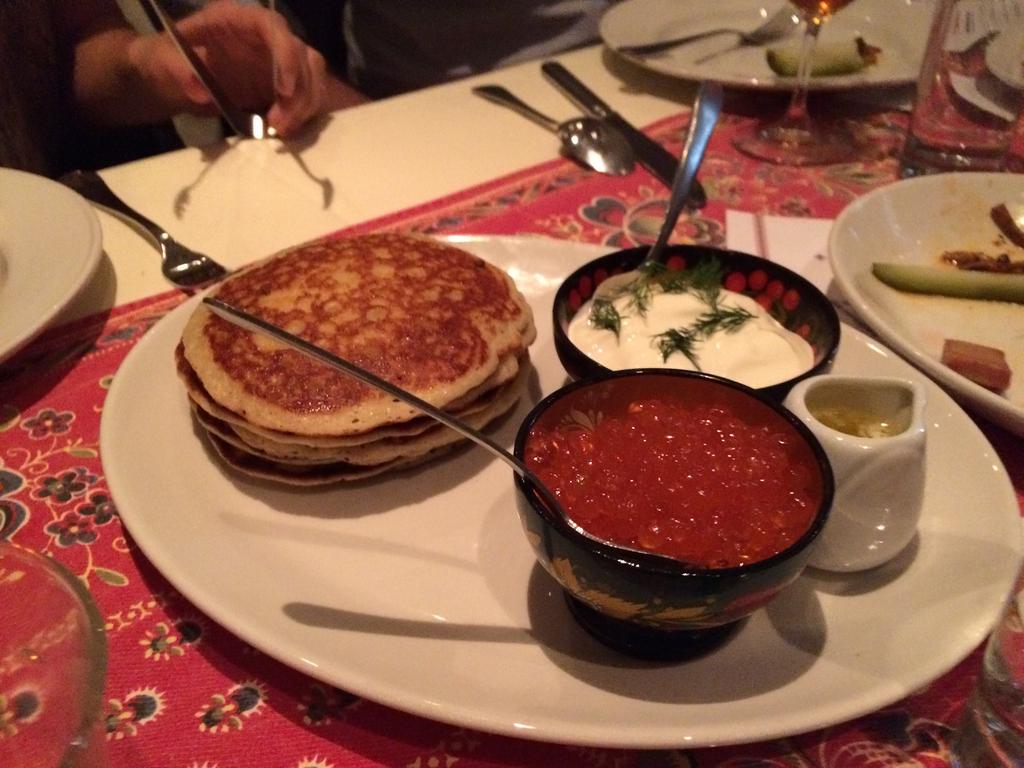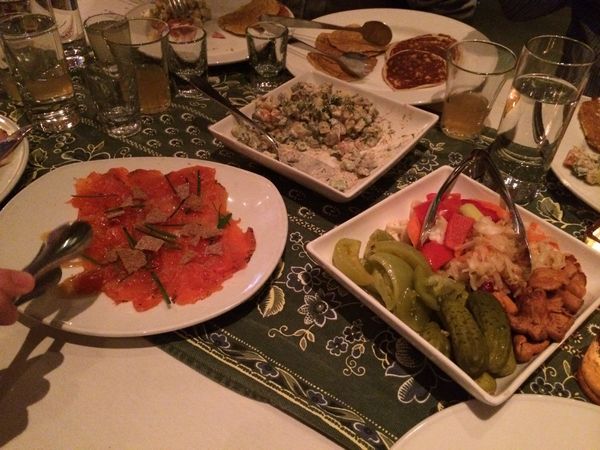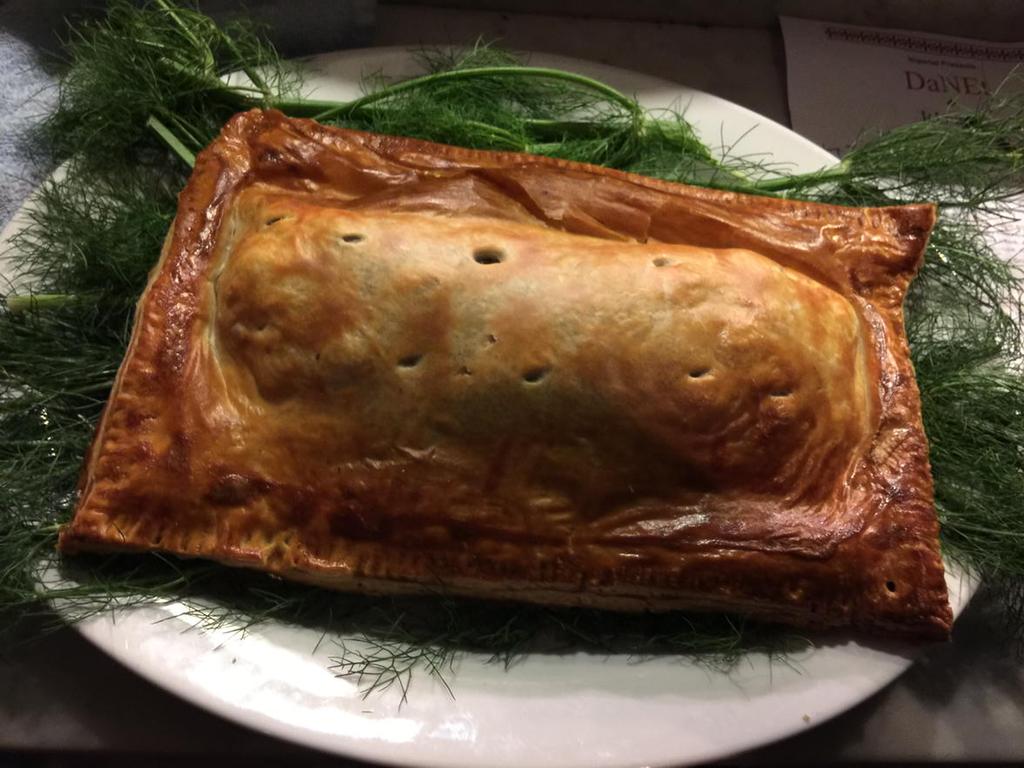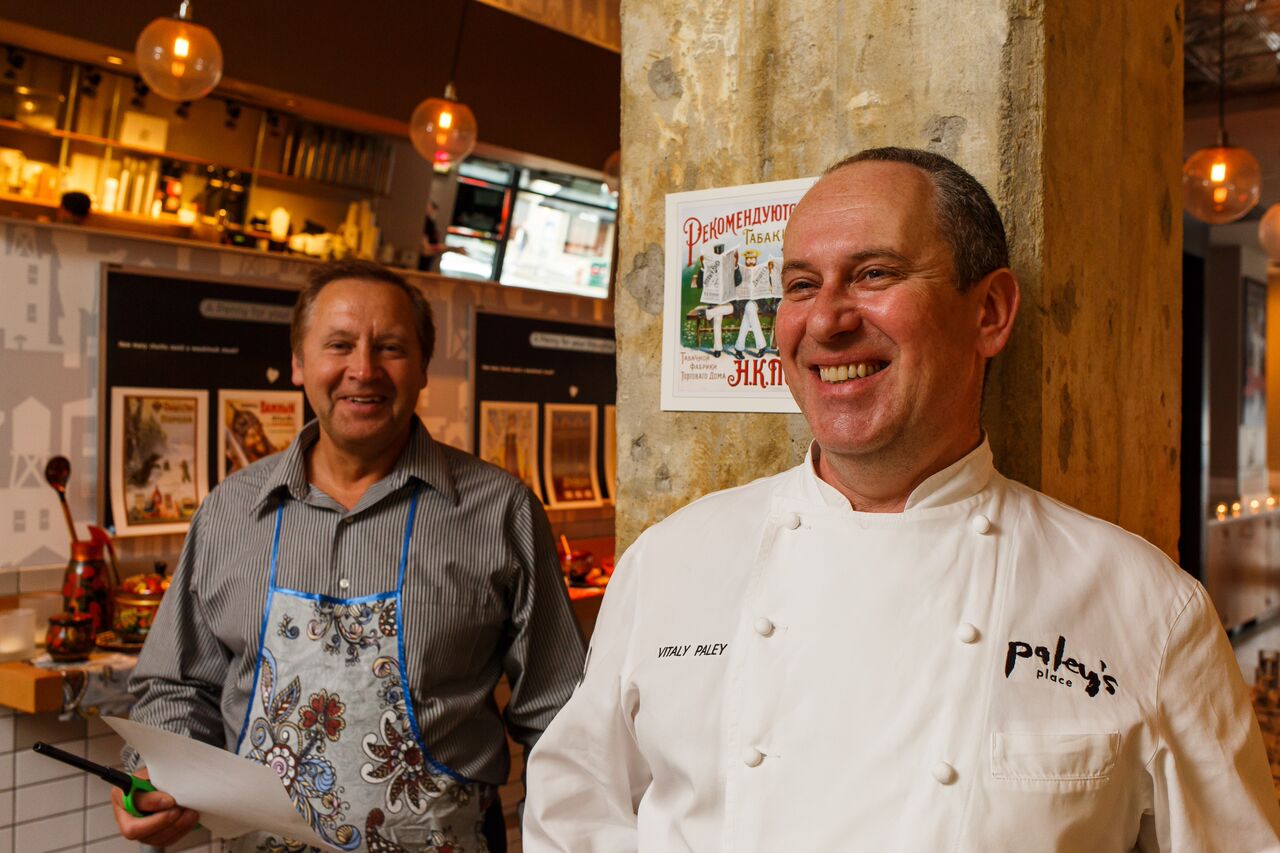 Welcome to the DaNet Russian Pop-Up Experience! Chef Paley and team have transformed Portland Penny Diner, outfitting the venue with vintage tchotchkes, Russian decorative elements from Paley's family, artwork, and authentic music from the Motherland.
The upcoming events will feature zakuski with several types of blinis followed by two subsequent courses and a dessert. Bar Manager Lindsay Baker will create innovative drinks and cocktail pairings for the events. Guests can also purchase vodka flights, such as Russian, local or 'infusion' flights, the latter including apple & ginger, beet & caraway, honeyed pear & spicy pepper and black truffle infused vodka. Imperial will also offer global wine pairings with unique offerings not seen elsewhere.
Dinner will be served family style at communal tables, with one seating at 6:30pm. Cost for the Russian pop-up dinner is $75 per person plus gratuity.
Read one bloggers review here...